ASK THE PROFESSOR - 'Office hours' - quick questions and answer feed/chat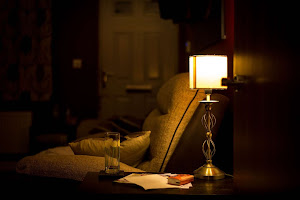 In this section, we will post some answers to pertinent and prevailing questions. If you have a particular question you would like shared and answered, feel free to contact us and we will aim to post information in this section.​​​​
THE BOOK CLUB
Nineteen Eighty Four by George Orwell
The Guardian newspaper online on 24 January 2017, wrote that sales had soared of this excellent book, written by Orwell in 1948/9. It has given us iconic ideas like Big Brother, doublethink and newspeak. The Guardian attribute the rise in sales to Trump's adviser Kellyanne Conway's phrase 'alternative facts' which has been compared to newspeak in the novel. The hero's attempts to retain his humanity, dignity, sense of joy and freedom in a world where these are drummed out of the inhabitants are pertinent in the somewhat strange world we find ourselves in now in 2017. We will be posting some insights into the book in this section by a variety of readers. Please feel free to contact us with your thoughts and your own review.
We were delighted that the Orwell Foundation and UCL Festival of Culture had a full day of reading the book live on 6 June 2017. This took place in the glorious Senate House the inspiration for the Ministry of Truth in the novel.
THE FILM CLUB
Starting soon, we select a film and discuss it critically. The film will not always be directly connected to law but we will critically review it with the law, politics and society in mind. Please contact us if you'd like to contribute.
SOUL MUSIC
Every other month starting soon, we will choose a tune, dissect it and consider what it tells us about life, love, and, if you can find it, yes, law! Please feel free to contact us with further suggestions, explaining why you choose that tune and you could be special guest DJ!
THE LEGAL COFFEE SHOP
Reflect on our content, and feel free to drop in for a (virtual) coffee; sorry we can't provide the taste and smell of freshly ground coffee, try and imagine it ☺ …. Leave comments on any legal idea or issue you've been thinking about – do it in your own study group or when you're out for coffee with your friends. and we will post it here.
In this section, we post some information on the following events:
.
1. Those not organised by the Legal Ideas Factory:
Jill Marshall took part in a public engagement event at the British Library in November 2020 on Women's Rights and International law.
She spoke at an event hosted in the House of Lords on sexual violence in conflict in 2019.
Anna Davies and Jill Marshall presented their work on Secret Births and the Pregnant Woman at the Society of Legal Scholars Conference in Preston 2019.
Members of the team took part in a Handmaid's Tale Protest at Goodge Street London underground station: Facebook: Handmaid's Against Trump 13 July 2018 -see image on Dolls' View of the Law.
​​​At a Graphic Justice two day event 4-5 July 2017 at St Mary's University in Twickenham. Jill Marshall spoke about the Factory's work.
.
2. Pop Up events in conjunction with the Legal Ideas Factory. Further information coming soon.
Please contact us if you are interested in organising an event or posting anything here.